Careers in Tech Workshop!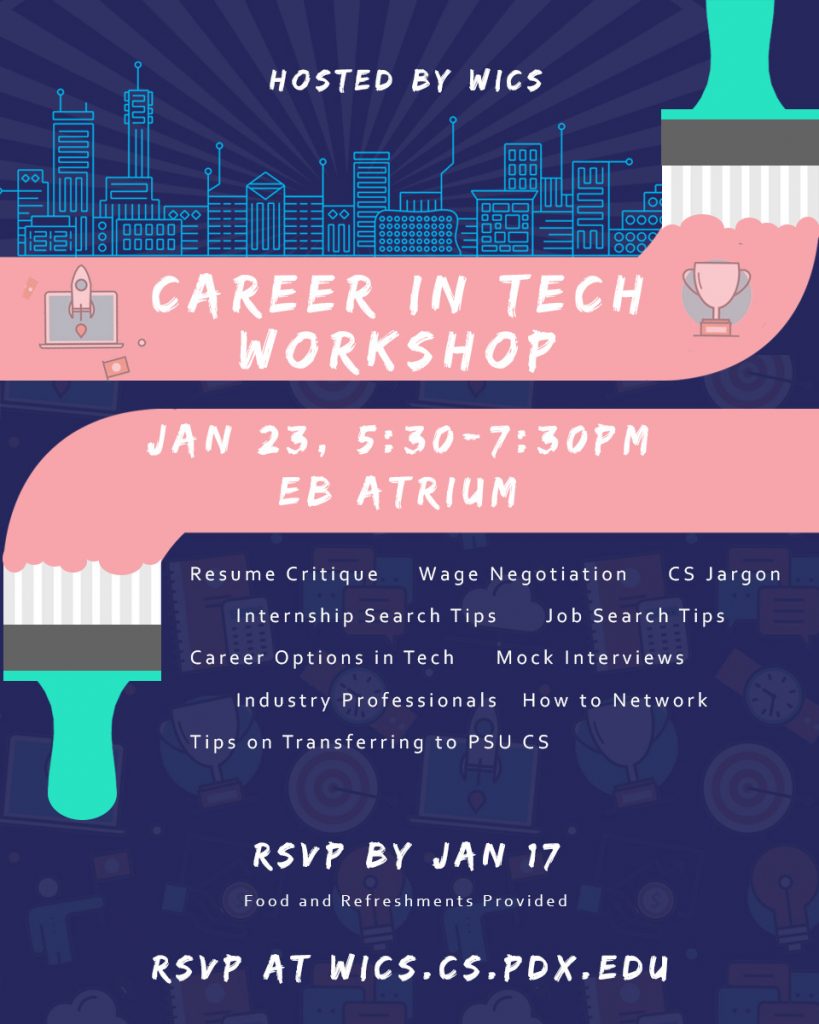 Bring your resume and your interview chops to the Annual Careers in Tech Workshop hosted by We in Computer Science (WiCS)!
This workshop brings together tech industry professionals and computer science students from PSU, CCC, and PCC to talk about invaluable topics such as resume critique, mock interviews, internship and job search tips, networking advice, salary negotiation, understanding various CS jobs, CS jargon, and advice on transferring into PSU's CS program.
Please RSVP here by January 17, 2020.
DETAILS:
January 23, 2020
5:30 pm to 7:30 pm
Engineering Building Atrium
1930 SW 4th Ave
Portland, OR 97201
Snacks and Refreshments Provided