VM Workshop!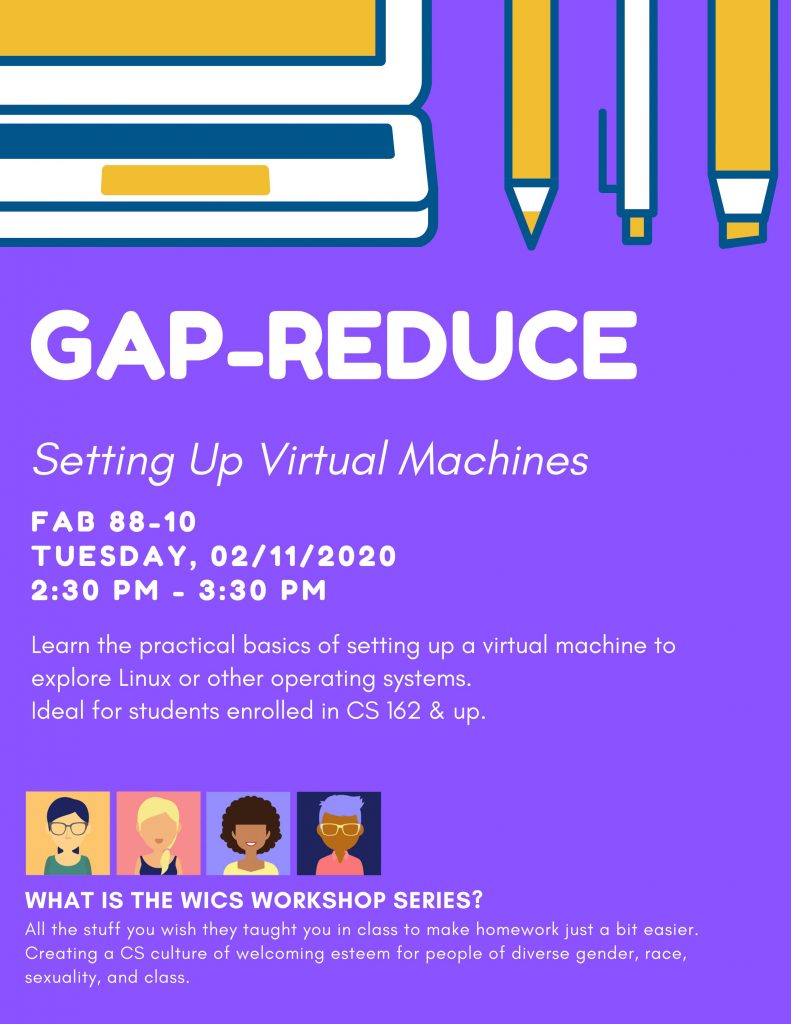 The GAP-REDUCE workshop series is aimed at providing help learning useful tech tools to CS students!
Our first workshop is on setting up Virtual Machines to help students get Linux access locally! Our top three goals are for participants to:
Get a linux command prompt on your computer.
Feel comfortable asking questions.
Want to come back for other tools!
Targeted to CS162 and up, welcome to all.
DETAILS
Tuesday 02/11/2020
2:30 PM – 3:30 PM
FAB 88-10