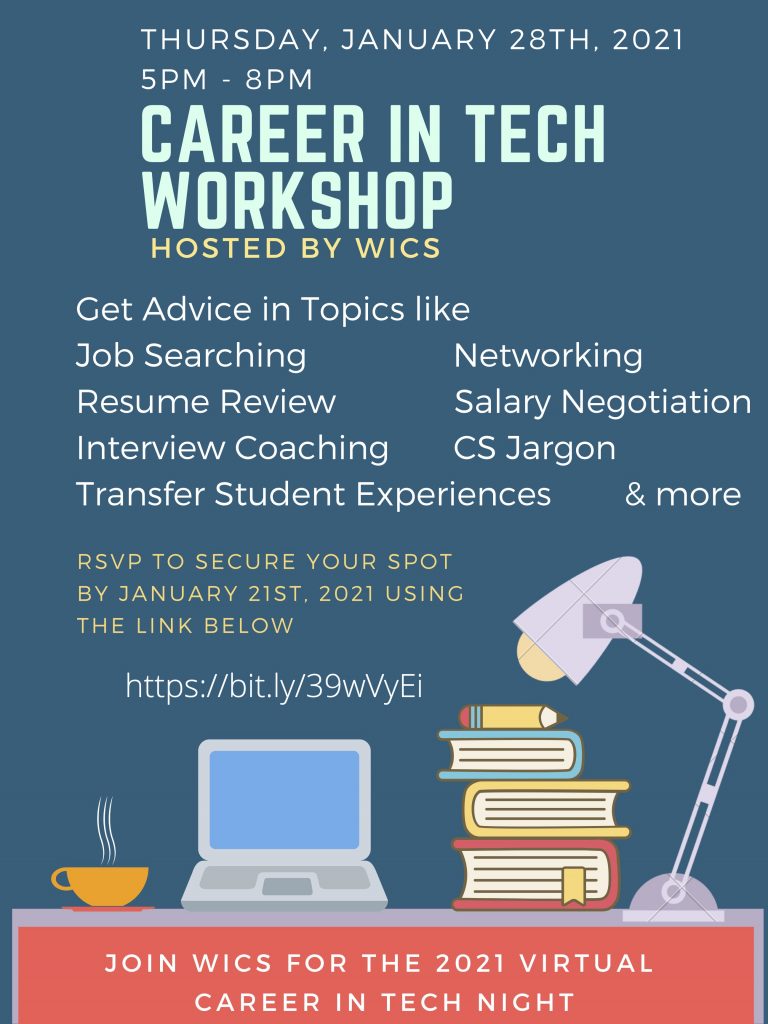 Hey friends!

Interested in getting more familiar with Tech hiring standards?

Bring your resume and your interview chops to the Annual Careers in Tech Workshop hosted by We in Computer Science (WiCS)!
This workshop brings together tech industry professionals and computer science students from PSU, CCC, and PCC to talk about invaluable topics such as resume critique, mock interviews, internship and job search tips, networking advice, salary negotiation, understanding various CS jobs, CS jargon, and advice on transferring into PSU's CS program.
Please RSVP here before the event for the Discord Link.
Link: https://forms.gle/pFiw1HW3c24sNmvZ6
DETAILS:
Thursday, January 28, 2021
5:00 pm to 8:00 pm
RSVP or join our Slack to get the discord link!