We must rethink cities to be beyond smart, to be brilliant cities that integrate technology for the promotion of improved education, human health, environmental health, resiliency, quality of life and equity.

– Maseeh College of Engineering and Computer Science's Strategic Vision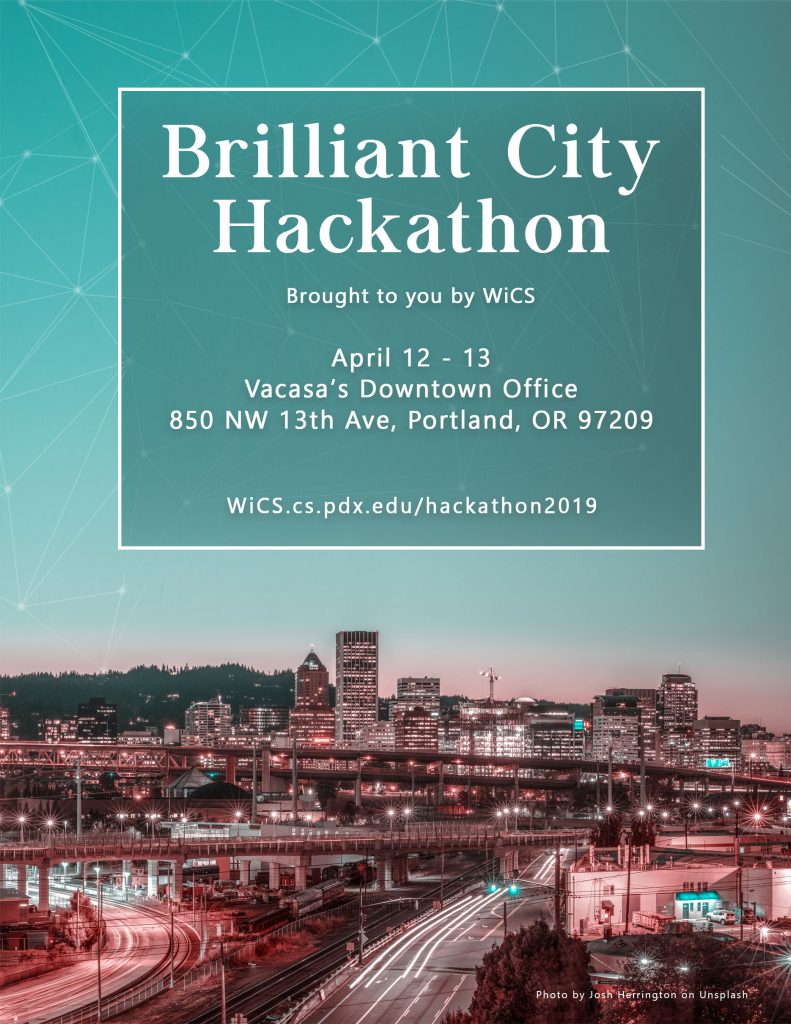 It's that time of year again! No, not dead week of the darkest, coldest season in the PNW. Rather, the long awaited reveal of this year's Spring hackathon theme and sign up form – the literal light at the end of the winter tunnel. This year our theme is Brilliant City, borrowed from MCECS's Strategic Vision introduced last fall. What better way for us to uphold our school's vision than to plan a hackathon around the concept!
So without further ado, here are the details regarding Brilliant City Hackathon 2019.
When: Friday, April 12 to Saturday April 13. Full Schedule Here
Where: We'd like to thank Vacasa for donating their downtown office for this year's hackathon. While the EB Building has been a good home to this event in previous years, Vacasa's space will inspire and motivate our creators in ways that only being off campus can provide (no offense EB building – it's almost finals week so we need a break).
What: A hackathon is a safe space for students of all levels to come together and create something related to the theme. The overarching mission of a [brilliant] city is to optimize city functions and drive economic growth while improving quality of life for its citizens using smart technology and data analysis.
How: Click the button below to access the sign up form. Visit the FAQ Page and/or email wics@pdx.edu will questions!
If you would like to donate or sponsor to this event please email us at wics@pdx.edu. For sponsorship information visit wics.cs.pdx.edu/support-us
Thanks to our sponsors!